Springwell Home Delivered Meals
We are looking for volunteers for shifts M-F from about 11 AM to 2 PM (depending on the route). We especially need volunteers who can work in the towns of Brookline, Newton and Wellesley. Please proceed with the first onboarding steps outlined in the
program overview and volunteer application.
Springwell Tele-Friendly Visitor
Springwell's tele-Friendly Visitor program addresses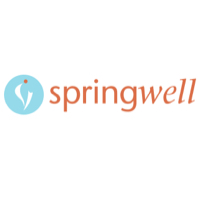 the chronic and now aggravated issue of senior isolation. By becoming a Tele-Visitor Friendly you will develop a one-on-one relationship with a senior in our shared communities. One by one, these relationships are making a difference to seniors who have never been more isolated, and who need to hear that there are people in the community who care about them.
---
Weston Council on Aging Volunteer Opportunities
Contact Kristen Frady, COA Program & Volunteer Coordinator to learn more and to sign up to volunteer. Call 781 786 6282 or email
frady.k@westonma.gov
Please contact Kristen well in advance, as all volunteers are required to complete a Criminal Offender Record Information (CORI) Check in advance of volunteering.
Thanksgiving Gift Deliveries
Tuesday, November 24, 2020
11:15am-12:15pm
Deliver Thanksgiving gift bags with local cider and a mini bundt cake to 5 older adults in Weston. Deliveries are contactless.
Thanksgiving Meal Prep
Prep at the COA
Thursday, November 26, 2020, 9-11 am
Help COA staff organize Thanksgiving meal deliveries and disseminate to volunteers and residents.
Thanksgiving Meal Deliveries
Thursday, November 26, 2020
10-11am
Deliver Thanksgiving meals to 5 older adults in Weston whose Thanksgivings look a bit different this year. Deliveries are contactless.
Holiday Cards
Deliver to the COA by November 30, 2020
Bring joy to someone at home this holiday season by writing a special holiday message to older adults in Weston. Cards and envelopes will be provided. All cards mailed from COA.
Holiday Bags of Cheer Deliveries
Wednesday, December 16, 2020, 2:15-3:15 pm
Deliver holiday-themed goodie bags (Bags of Cheer) to 5 older adults in Weston this holiday season. Deliveries are contactless.
Type your contesdsdsdnt here...